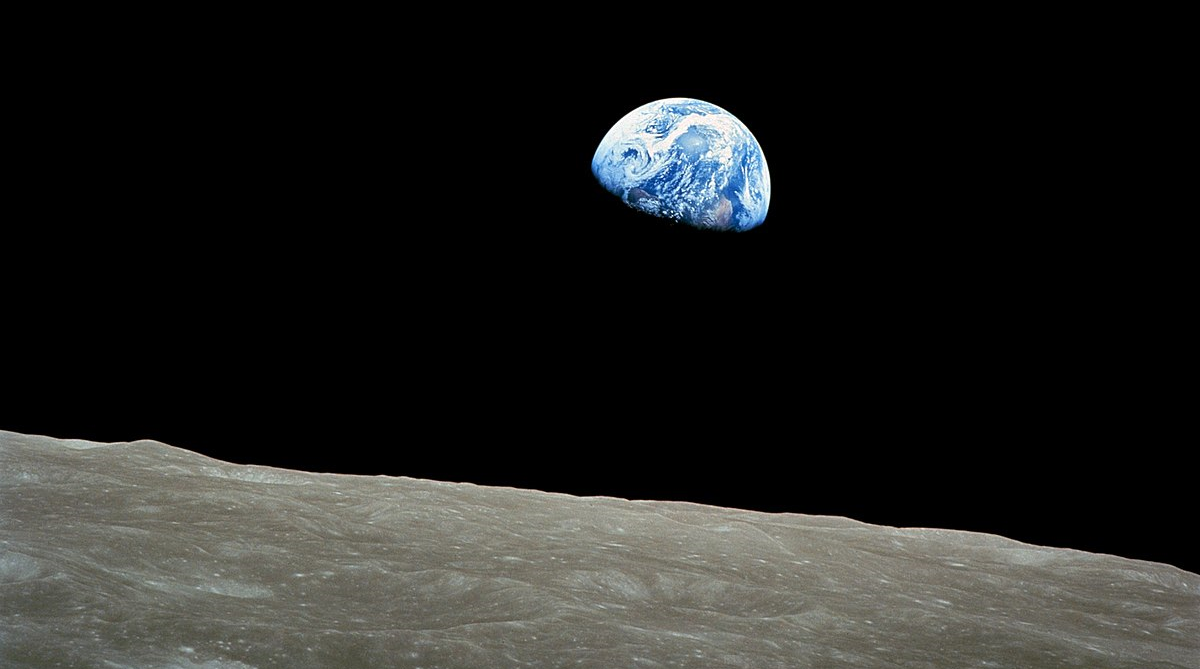 How to Kickstart Planetary Recovery:
Reaffirm the Constitution! Nationalize the Money!
Many people are hurting economically. They're in survival mode. The climate is in crisis, fires, droughts, floods, sea level rise. Species are going extinct before our very eyes. Students are burdened with a lifetime of debt. Youth are suing the government for stealing their future. The COVD pandemic lurks. Oppression, race, poverty and gender issues glare. Wars rage on. The latest devastating UN report on Climate Change warns the crisis is accelerating and we're running out of time. Despite decades of alarm calls, inconvenient truths and people marching, we're in a planetary death spiral that nobody seems to be able to stop, and many have refused to acknowledge.
The Climate Report impels us "to act boldly and urgently". What is needed is an immediate super massive investment in transformational solutions, totally displacing the death dealing legacy systems with planet friendly energy production, industry and agriculture. How can that happen with so much entrenched interests in the last gasp status quo? Where can such a massive infusion of life saving resources, guided by an inspiring vision for the future, come from?
Congress is ineffectual, belatedly debating a relief bill insufficient to the task of planetary recovery. The Congresses we've known are creatures of the voracious for-profit Wall Street juggernaut, which got us into this mess and is plowing full speed ahead into the flames, waving flags of sustainable green and bellowing free markets, freedom and democracy, whilst devouring people and planet and wrecking peace, and now censoring voices critical of totalitarian policies.
Take heart, friends! We the People CAN stop this doom machine in its tracks. We CAN build the bright future for people and planet we've always dreamt about, a movement that will shift the prevailing paradigm from greed to care.
The secret is in understanding the fundamental power that drives the machine's insatiable appetite, a power that demands it be fed till there is nothing left, a power stolen from We the People and turned on its head. Originally, the Constitution granted Congress the power to coin money and regulate its value, empowering it to "establish Justice, ensure domestic Tranquility," and to "promote the general Welfare." But Congress is now at the mercy of those who hijacked this sovereign right, the private banking cartel. Today the Lords of Wall Street virtually own Congress, and bend it to their sole purpose of generating profit, at the expense of all else of value.
Once heisted, this magical-like power to create and issue our own money, without incurring any debt whatsoever, was perverted by these private bankers. In their hands, money is created out of thin air and made available only by loaning it out at interest. And without borrowing, there'd be no money! So as loans are paid off, more must be made to maintain the money supply. And because money for the interest is not introduced into the system, the interest must come from someone else's principle, which requires even more loans be made to maintain the money supply and pay the interest, which is the bankers' fee for renting us their money. In bankers' hands, the money itself has become a form of debt, a black magic. They control the money spigot, who gets it and who doesn't, with the sole intent of returning a profit to the money lenders. Some goes to private development, some to corporate interests, some to war making, and some makes it into influential pockets, all connected with finance in a maze of interlocking directorates. Our electoral system is overrun with big money. The whole nation has become debt entrapped to these thieving Lords of Bling, and hostage to their accrued political power.
Congress these days can't even pretend to do something for the People without a debate about how it's going to be paid for, because after all, everybody knows we have to borrow that money, and there's only so much, or so we're told. This is completely bogus, especially when there's always enough for war, no questions asked. And then there's the national debt that just keeps piling up, which some say is just a myth. The debt principle keeps getting rolled over as associated interest payments, the lenders profits, climb to a half $trillion annually. The principle is not paid off because, as with all loans, to pay it off would extinguish that money, removing it from circulation. That much money extinguished would cause a depression. The only way to pay it off and avoid that is to pass sovereign monetary reform.
Our Constitution Article 1 Section 8 granted the people's Congress the power to coin money and regulate the value thereof, no strings attached. Unfortunately, Congress gave away its sovereign money power to the commercial banking cartel in the Federal Reserve Act of 1913, thus privatizing our monetary system. People, Planet and Peace have paid the price, and now we have our collective backs against the wall.
Recognizing that the Money Power is our birthright, it's our job to take it back. It's our job to elect a Congress of our own who will pass and implement the necessary legislation reinstating its control of the money and public policy, and to affect and protect a reaffirmation of the Constitution, Article I, Section 8.
There's plenty of precedent that Americans themselves have pioneered. The power to create money is the central issue the American Revolution was fought over, and it was funded with publicly issued money. Our Continentals were the Revolution. Although the bankers prevailed in overcoming this monetary victory, it was President Lincoln who again showed it can be done, by issuing debt-free Greenbacks during the civil war, a critical factor in the North's victory, because the government had no money with which to protect the nation. The banks wanted to loan Lincoln their money at exorbitant rates, but he didn't fall for their trap. Because the public money wasn't sufficiently protected, the bankers once again overpowered it with their private money. That led to the progressive populist movements of the late 19th century, which demanded Greenbacks at the top of their platforms. It's time We the People get back our Greenbacks, and legally prevent their hostile take over once and for all.
This requires 3 reforms be made immediately and simultaneously:

Require Congress to be the sole creator of all U.S. money, debt-free, as authorized in the U.S Constitution
End the privilege of commercial banks to create money.
Make the entire Federal Reserve System accountable to the public by moving it into the US Treasury.
This suite of reforms was recommended as the solution to the Great Depression by 400 of the world's best economists in the 1930s, and developed into a bill that was introduced to Congress as The NEED Act in 2011 by Dennis Kucinich. It's called Greening the Dollar in the Green Party's platform Article IV, N. This is how we Nationalize our own money, while not nationalizing the banks.
By making money creation rightfully a public function, it restores our power to govern. It is a vital tool for democratic self-governance. We need a paradigm shift from greed to care, and a public money system is how we can do it. This is how our economy can be reoriented from facilitating the accumulation of power and profit to a few, to serving public purpose. We can have a caring, fair and just economy, stable, operated democratically, fully attuned to restoring the environment. Without borrowing a dime, our government can spend money directly into the economy for projects like the Green New Deal, creating new jobs building green infrastructure to reverse climate change, and provision every other public NEED, debt free. That includes absolving student debt, providing free education and universal healthcare, alleviating poverty, and building a future that youth can believe in, a future they can help create.
We can redirect the economy to meet the challenges ahead, including getting people back on the land, getting in touch with their life source and restoring the soil's capacity to absorb carbon, to grow food and fiber, and establish thousands of rural economies.
We need a Green New Dollar to pay for the Green New Deal! That's how we can recover our fortunes and our planet. We must act quickly.
We must reactivate our sense of interconnectedness with all life, with all people. We have to remember we are one humanity, part of one Earth. And whatever we do, we will not let this basic recognition divide us, either from the Earth or from each other. And together we are strong.

DIVIDE & RULE - The Plan of The 1% to Make You DISPOSABLE - Vandana Shiva
- - -
Check out: Greens for Monetary Reform, How We Pay For a Better World and Alliance for Just Money.
Economic Injustice
The main cause of economic injustice is the extraordinary grant of power and privilege by Congress to private banks to create money when making loans. Private banks create 97% of the money in circulation. They also choose the recipients of these loans. Great wealth has accumulated to the private banks and financial institution as a result of their collection of interest on what is basically the entire money supply in the US.
This wealth has been used by the banks and financial institutions to collectively acquire controlling interest in most of the largest corporations, and use their wealth to influence the election of politicians of their choice in order to gain control of the government and influence policies adopted by the government.
Government policy in creating unnecessary weapons of mass destruction, interference in foreign elections and carrying on a state of perpetual war - while ignoring climate change and destruction of the planet - can all be traced to the wealth, power and influence of the banks and financial institutions. This also results in extreme wealth inequality – not only in the US – but also globally.

---