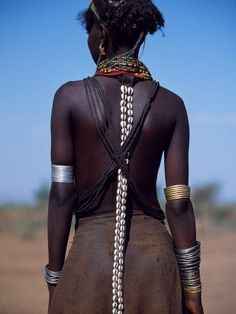 Who Invented Money?
Our world is the most astonishing living miracle in the universe. We continue to search the infinite heavens of course and so far, have found nothing that even comes close to the richness of life here on our Mother Earth. Our indigenous ancestors, world-around, worshiped this rare living planet as the Earth Mother and believed all life to be a gift from Her. That gift of life implied a debt that each person owed to the Earth Mother, and they would not take from Her without there being an exchange in which they gave something in return as a ritualized symbolic payment. There are people today of native ancestry who retain this practice.
I know a surveyor of native ancestry who does this before beginning his work to "pay" for all the plants he will need to cut out of his way to do his work. The Koge natives come down from the mountains of Colombia along the river to the sea every year in order to make a 'payment' to the Earth Mother. This ancient practice hearkened the origin of money, a human invention ranking with fire and the wheel, but an innovation much more mysterious because it is an abstraction made real by custom or law. In native culture it was reciprocity often represented with corn meal or tobacco, others used shells, teeth or feathers, as a way to pay a debt. In some cultures, this symbolic money began to be used for trade as well, but it was still a 'public' system. That is until the kings and priests of a corrupt civilization emerged discovering usury, the abuse of monetary authority for personal gain. However, I think it is especially important to understand that money was invented to pay our collective debt to the Earth Mother and that this civilization has ignored that debt to the point where foreclosure is becoming imminent.
Yet there are presumably smart people out there who claim all money itself is a debt to whomever creates it rather than a debt-free means of payment. That is convenient for those who create money as debt when they make loans merely by typing numbers into a ledger and charging interest on it. How crazy is it to create money as a debt? When money is created as debt you cannot pay a debt without creating more debt, an endless spiral taking you and society deeper and deeper into debt. Sadly, that is exactly the kind of money system we have today, one that systematically concentrates wealth to the wealthiest while depleting the source of all wealth, the Earth Mother, our planet. Then, with the compounding of interest, this becomes exponential. The world around debt today, in 2021, is approaching 300 trillion dollars. It is an amount that everyone including the experts recognize as unpayable and yet we are all forced to do so by law.
The history of money is a suppressed history making correcting the historical record more difficult as well as funded efforts to keep people confused about money. Thanks to a few heroic individuals the information is available and despite the many rabbit holes, booby traps and intellectual minefields strewn along the path, it can be obtained. The monetary history is important because without it we cannot have an accurate picture of the power dynamics that have been in play over the last few thousand years nor understand them today. As Carl Sagan said, "You must know the past in order to understand the present."
The great economist/historian/diplomat, John Kenneth Galbraith said as much about money. Many historians, economists and other academics who have written about how the money system works, however, have had their careers threatened. One acknowledgment of this is the story Bernard Lietaer told about being there when Paul Krugman was awarded the so-called Nobel Prize for economics. Shortly before Paul was to accept the prize Bernard asked him, "With all of your public influence why don't you tell people how the money system works?" Paul replied, "Didn't they tell you that if you touch the money, it will kill your academic career?"
Money has long been the "third rail" for an economist's career, a fitting metaphor since that is indeed where the power is. The power over public policy, the power to direct economic development, the power to extract the wealth of the commons, the power to make war for profits. Therefore, we need to change the monetary system to a public system. Our economic stability as well as our very existence may depend on it.
The solution is to stop using privately created credit for money and use publicly created money for money. It sounds funny but the Stanford University Encyclopedia of Philosophy says there are two monetary theories. The Commodity Theory wherein a commodity is used for money and the Credit Theory of money wherein debt is used for money until it is paid off. Both systems are easily dominated by private interests who can control the commodity or the credit. In our current system all money is credit created as interest bearing debt by banks when they make loans.
Why is there no Money Theory of money? This is one of the big secrets protected by "public incredulity" Marshall McLuhan referred to. As the Constitution indicates, government can create debt-free sovereign money but has rarely been allowed to and it is even illegal today. Therefore, it is important that Congress change the money system, to put elected government back in control of the money, its elections and public policy. Groups like the American Monetary Institute, The Alliance for Just Money, and the International Movement for Monetary Reform are all advocating this, and the Green Party of the United States is the only political party with this in its platform. They all deserve our support.

---